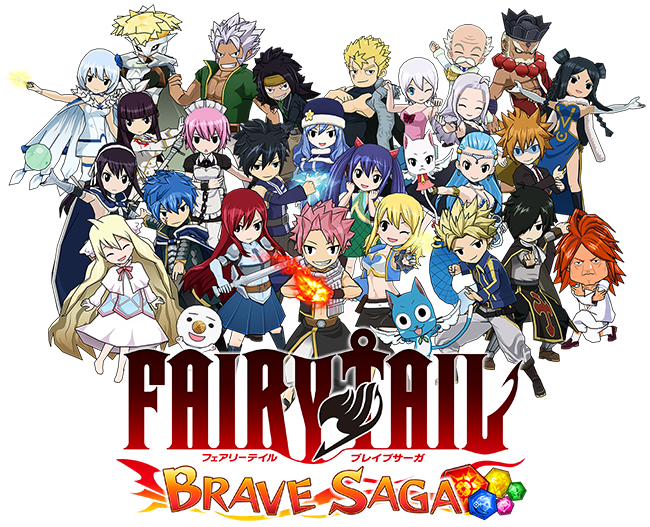 Welcome to the Fairy Tail: Brave Saga Wiki!
Fairy Tail: Brave Saga is a popular japanese mobile game based off of Hiro Mashima's Fairy Tail. The game is available for the iOS and Android on the App Store and Google Play respectively and is under development by Taito Corporation.
This wiki has been created with the intent of providing translations, archiving all related material, and to just improve accessibility for all of the Fairy Tail fans to experience the game! We are definitely a "Work In Progress, so please help us out by creating or editing any of our articles!
Ad blocker interference detected!
Wikia is a free-to-use site that makes money from advertising. We have a modified experience for viewers using ad blockers

Wikia is not accessible if you've made further modifications. Remove the custom ad blocker rule(s) and the page will load as expected.